The Leibniz Supercomputing Centre (LRZ) at the Bavarian Academy of Sciences and Humanities in Munich, Germany, has obtained a Quantum simulation appliance from Atos.
The Quantum Integration Centre (QIC) at the LRZ is dedicated to incorporating quantum computing into an HPC environment and introducing practical quantum applications to the scientific community. The Atos Quantum Learning Machine (Atos QLM) is the world's highest-performing commercially available quantum simulator, according to the French technology firm.
Getting scientists ready for quantum-powered high-performance computing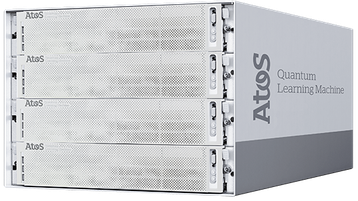 "At the LRZ, we are a participant in science's digitalization. We're diversifying our products by adding quantum computing facilities. Prof. Dieter Kranzlmüller, Chairman of the Leibniz Supercomputing Centre, said, "We allow world-class researchers to find new approaches to solving grand-challenge science problems in this way." "However, with this technology, we are only getting started."
The Quantum simulation Learning Machine is a single computer that can simulate up to 41 qubits and allows programmers to construct Quantum-ready algorithms. At the LRZ Quantum Integration Centre, scientists can learn how to train for quantum computing, according to Prof. Kranzlmüller.
"Our Quantum Computing strategy relies heavily on our partnership with Atos and the use of the Atos Quantum Learning Machine," he said.
"LRZ and Atos share a realistic approach to quantum computing that focuses on quantum-accelerated HPC with the aim of providing early strategic benefits to users before we completely reach the post-quantum era," said Elie Girard, CEO of Atos. "The Atos QLM is a direct extension of this approach, and we are proud to be one of the LRZ Quantum Integration Centre's first hardware partners. It's a great project that highlights LRZ's important contribution to the quantum computing community."
SuperMUC-NG, a warm-water-cooled supercomputer capable of 26.9 petaflops and used by researchers in physics, chemistry, life sciences, geography, climate research, and engineering, is also housed at LRZ.