Defence – Indian Territorial Army Notification 2021 was scheduled to be released this year, but has not yet been distributed. The officials have made no official statement in this regard. Given that aspirants are anxiously awaiting notification, let us examine some frequently asked questions about TA.
What is Territorial Army?
The Indian Territorial Army (TA) is the Indian Army's second line of defence, following the Regular Army. It is not a line of work, a profession, or a source of income. It is intended for individuals who are already employed in well-established civilian careers. Indeed, employment or self-employment in a civil profession is a requirement for recruitment to the Territorial Army.
Volunteers in the Territorial Army typically serve in uniform for two to three months each year in order to bear arms for national defence during times of dire need or national emergency.
What is the history of TA ?
The modern Territorial Army was established on 9 October 1949 by the first Indian Governor-General of India, C. Rajagopalachari, following the passage of the 1948 Independence Territorial Army Act. On 9 October, the Prime Minister's Territorial Army Day Parade takes place.
Initially, the Territorial Army consisted of a variety of units, including armoured regiments, infantry battalions, air defence, medical regiments, engineers field park companies, signal regiments, Electrical and Mechanical Engineers (EME) workshops, coast batteries, Army Service Corps GT Company, ASC Compo Pl, and AMC field ambulances.
By 1972, all but infantry battalions had been disbanded or converted to Regular Army units.
What is the current strength of TA ?
The Territorial Army currently has a strength of approximately 40000 personnel and is composed of Departmental TA units such as Railway, IOC, and ONGC, as well as Non Departmental TA units such as Infantry Battalion (TA).
Do TA personnel get opportunities like regular army ?
As previously stated, TA is a component of the "INDIAN ARMY." Additionally, the Territorial Army's officers and men have been decorated for their valour and distinguished service. They have been awarded five Ati Vishisht Seva Medals, five Vir Chakras, four Shourya Chakras, one Yudh Seva Medal, seven Sena Medals, twenty-six Vishist Seva Medals, sixteen Mention-in-Dispatches, and twenty-five Chief of Army Staff Commendation Cards. Additionally, the force has had the distinction of appointing 11 officers as Hony ADC to the President of India over the years.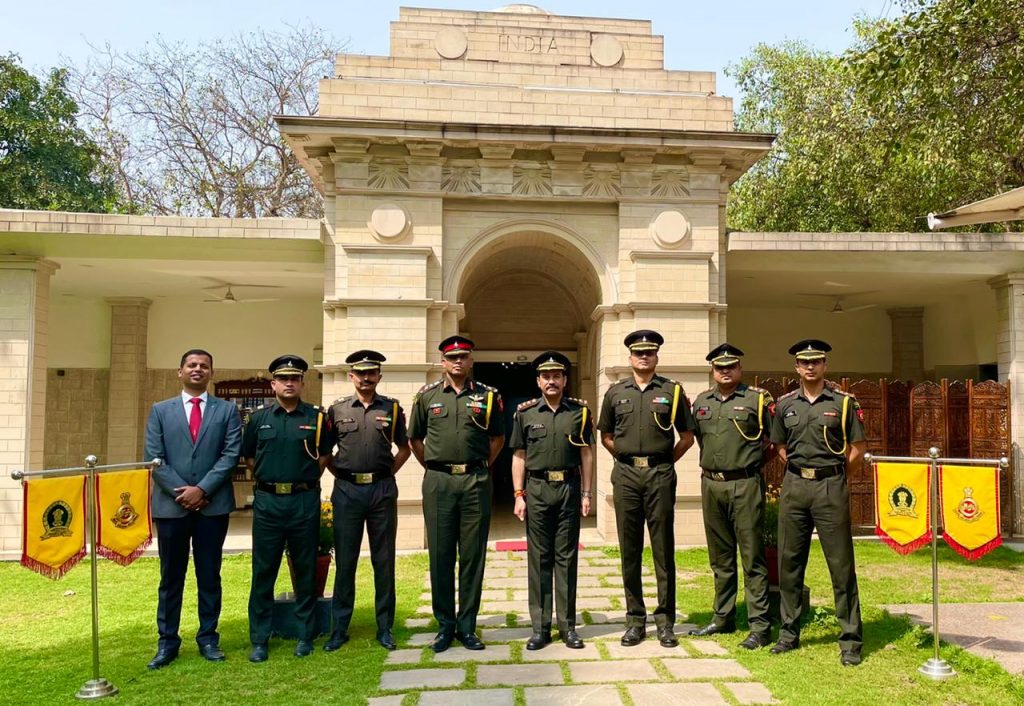 Are salary and other perks similar to the commissioned officer from other entries ?
Absolutely. The TA officer's perks and benefits are comparable to those of an Army officer.
Are both male and female eligible ? 
Previously, only male citizens of India were eligible. Female candidates, however, are now eligible to apply following a recent Supreme Court rulin
What is the age criteria ?
Between the ages of 18 and 42 at the time of application. As a result, if you have been a dedicated defence aspirant your entire life but have been denied entry via the NDA, CDS, or other routes, this is another chance for you to don the olive green.
What is the education criteria ?
You must hold a graduate degree from an accredited university. Your university's recognition status can be verified on the university grant commission's official website.
Any other additional criteria ?
Yes. You must be in a gainful occupation. The term "gainfully employed" refers to those who earn a salary. Simply put, you must have a source of income from your job. This is necessary to prevent individuals from creating fictitious employment in order to circumvent this eligibility criteria.
When and where are the applications out ?
Each year, applications are made available on TA's official website in the months of May/June. However, since the act was amended and females were admitted to TA, the notification has not been released since 2019. Aspirants are advised to check Defence Direct Education's website frequently for updates.
Is there any official website for TA ?
Yes, Territorial Army has launched the official website in year 2019 after rolling out changes in the organisation.
What is the selection procedure of territorial Army ?
The selection procedure is divided into two stages, namely There will be a written examination followed by an SSB interview. Two papers comprise the written examination. The first paper contains reasoning and mathematics, while the second paper contains general knowledge and English. The exam's difficulty level is comparable to that of other competitive exams such as CDS and AFCAT.
What about rest of the procedure ?
Successful candidates must appear for an SSB interview, pass medicals, and make the merit list in order to receive an invitation to join the course. Previously, only men were trained at IMA Dehradun, but with the addition of females, significant changes are anticipated in the future.
How should I prepare For TA Exam?
Candidates preparing for the Territorial Army should consult the Territorial Army Book, which is available on Amazon and Flipkart. The book covers the entire syllabus for Paper-1 and Paper-2 and includes an adequate number of practise questions. Additionally, the Territorial Army Book contains previous years' examination papers to assist in comprehending the pattern.